Businesses encouraged to provide organics & recycling for staff as surcharge set to start
The City of Lethbridge is encouraging businesses and organizations to abide by the Mandatory Recycling and Mandatory Organics program as the Organic Materials surcharge is set to start on September 5.
The Mandatory Recycling and Organics program requires recyclable and organic materials generated by staff, contractors, and visitors of Lethbridge businesses and organizations be diverted from the landfill. This is done by using the appropriate containers and providing education.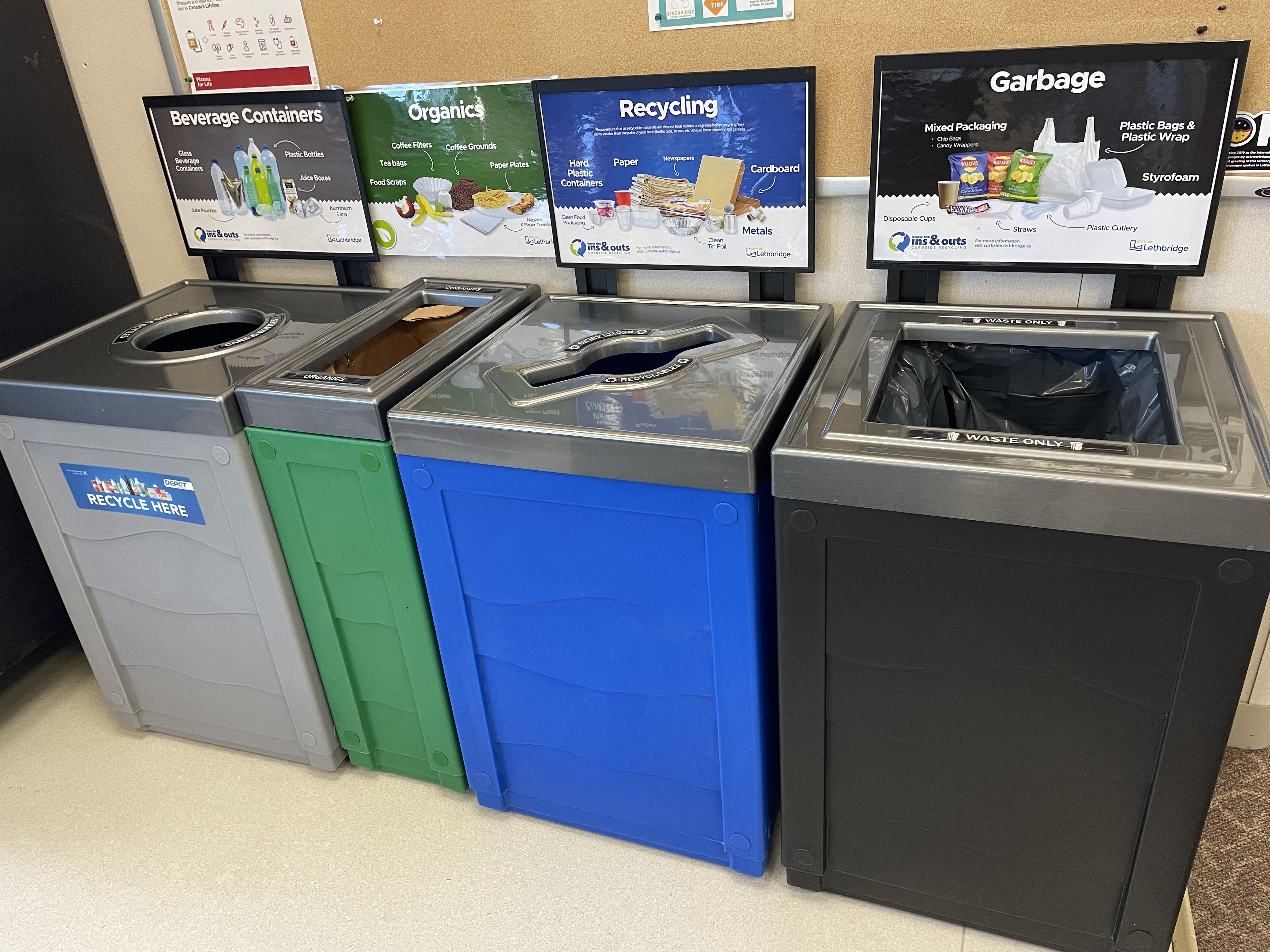 The surcharge is in place for Industrial, Commercial and Institutional (ICI) loads being sent to the landfill that contain a combination of more than 25 per cent commercially recyclable and/or organic materials. The City's waste audits demonstrate the ICI and the construction and demolition sectors, have historically represented two-thirds to three-quarters of landfilled waste each year.
The surcharge will predominately apply to haulers who are carting waste to the City's Waste & Recycling Centre and those businesses that self-haul. Businesses that use a hauler to remove their waste are encouraged to talk to their hauler about what needs to be done to prevent incurring the surcharge.
While the $50 per tonne surcharge officially began in February this year, the City offered a grace and education period to help businesses understand the process and implement their own programs. This gave the ICI sector an opportunity to see the program in action and make adjustments prior to the Organics Materials surcharge becoming effective on September 5.
A number of engagement efforts have taken place since City Council approved the Business Waste Diversion Strategy in 2015, which aims reduce business waste by 45 per cent by 2030.
This summer, City staff have visited more than 550 businesses in-person to offer assistance and information about the program;
Direct mail of program information to businesses;
Presentations with industry bodies like the Chamber of Commerce and Downtown BRZ;
Phone calls;
Development of a training video, guide and web resources; and
Open Houses and additional in-person engagement events.
Lethbridge is home to more than 2,900 businesses, institutions and private organizations. Whether large, small, family-owned, part of a national corporation, for-profit, or a charitable organization, businesses fall under the Mandatory Recycling and Organics provisions within the City of Lethbridge's Waste Bylaw 6146. The bylaw also requires businesses to complete an annual waste report which is due on January 31, 2024.
For more information on Mandatory Recycling and Organics for businesses, visit www.lethbridge.ca/businesswaste.
Contact Us
City Hall
910 4 Avenue South
Lethbridge, AB T1J 0P6
Phone: 311
or 403-320-3111 (if outside of Lethbridge)