Celebrate Environment Week by planning for the future
The City of Lethbridge is celebrating Environment Week from June 4 – 10 by inviting residents to take part in planning for the future.
The Climate Adaptation Strategy and Action Plan survey is now open for residents to provide their feedback on how we can adapt to changing climates in Lethbridge.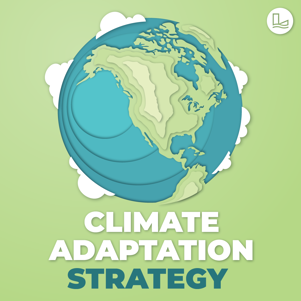 The strategy and plan will identify ways we can better weatherproof our City assets and services when an extreme weather event comes our way. Community input is a key component to ensuring the plan aligns with residents' needs, values, and desires.
"As we've seen recently with the northern Alberta wildfires, changing and extreme weather events can cost communities millions in damage to assets and services," says Raene Barber, Sustainability Engineer, Waste & Environment department. "This work will help the City identify the climate risks to our community and develop actions we can take as an organization to support community resiliency to extreme weather and climate events."
The survey is live on the City's public engagement website, getinvolvedlethbridge.ca now through to June 26, 2023. The feedback gathered will help inform the strategic direction of the strategy and action plan.
"Part of the purpose of Environment Week is to raise awareness about what practical and tangible ways people can do to support their local environment," says Kathleen Sheppard, Executive Director, Environment Lethbridge. "Participating in this survey is exactly the type of thing our community can do to help prepare us for the future."
In addition to the City's free compost giveaway events, Environment Lethbridge and the Helen Schuler Nature Centre are celebrating with their own programming and events.
"This year we're hoping to see 1,000 trees planted across the city by residents," says Paige Rosner, Environment Educational Program Coordinator, Helen Schuler Nature Centre. "The big trees we enjoy today were planted many years ago by residents just like us. We want residents to plant a tree, register it with our tree registry and help us reach this goal."
The Nature Centre has a fantastic and free Tree Guide available which outlines the trees which are ideally suited to our southern Alberta climate.
For a full list of the Environment Week events and activities, head to environmentlethbridge.ca
For Public Inquiries:
Call 311 | Monday to Friday, 8 a.m. to 4:30 p.m.
Contact Us
City Hall
910 4 Avenue South
Lethbridge, AB T1J 0P6
Phone: 311
or 403-320-3111 (if outside of Lethbridge)