Collect your complimentary compost
If your garden or lawn is looking for a little boost, be sure to come and collect your free compost at two events over the next week.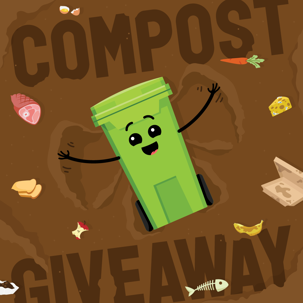 Event one - Saturday, June 3 from 11 a.m. to 5 p.m. or until supplies last at the ENMAX Centre East parking lot;
Event two - Thursday, June 8 from 4 – 8 p.m. or until supplies last at the casa parking lot downtown.
BYO: Shovels, gloves and containers to transport your compost home.
Households are limited to 40 litres (10 gallons) of compost.
As part of the Curbside Organics Program, residents are able to collect free compost at scheduled events throughout the year.
For Public Inquiries:
Call 311 | Monday to Friday, 8 a.m. to 4:30 p.m.
Contact Us
City Hall
910 4 Avenue South
Lethbridge, AB T1J 0P6
Phone: 311
or 403-320-3111 (if outside of Lethbridge)