Planned power outage - 13 Street & 16 Street North
On Tuesday, September 19 the City of Lethbridge will be completing a planned power outage along 13 Street North and 16 Street North between 6 Avenue North and 7 Avenue North beginning at 9 a.m. The outage is expected to be completed by 3 p.m. This outage will affect approximately 51 residents.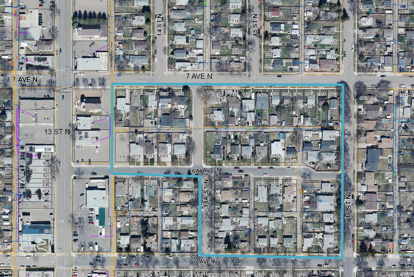 Please pardon this power interruption as power lines are upgraded. Crews are working hard on these upgrades to reduce the chance of unplanned outages in the area in the future.
Garage doors will not work during a power outage. Prior to this planned outage, residents are asked to remember to move their vehicles from the garage.
The safety of our residents and workers is important to us. Outages may be rescheduled without notice due to extreme weather or other uncontrollable factors.
You can also find information about planned and unplanned power outages here at our power outage portal. This interactive site will show you a map of the outage area, the number of properties affected and estimated restoration times.
Contact Us
City Hall
910 4 Avenue South
Lethbridge, AB T1J 0P6
Phone: 311
or 403-320-3111 (if outside of Lethbridge)