Preparing for takeoff – enhancements continue at YQL
The City of Lethbridge continues to prepare the Lethbridge Airport for potential expansion opportunities. This includes ongoing conversations with Flair Airlines on future routes.
Flair had originally partnered with the City to propose a Lethbridge to Tucson, Arizona route which will unfortunately not happen in 2023 as previously planned. Both the City and Flair continue to meet and explore other options for YQL.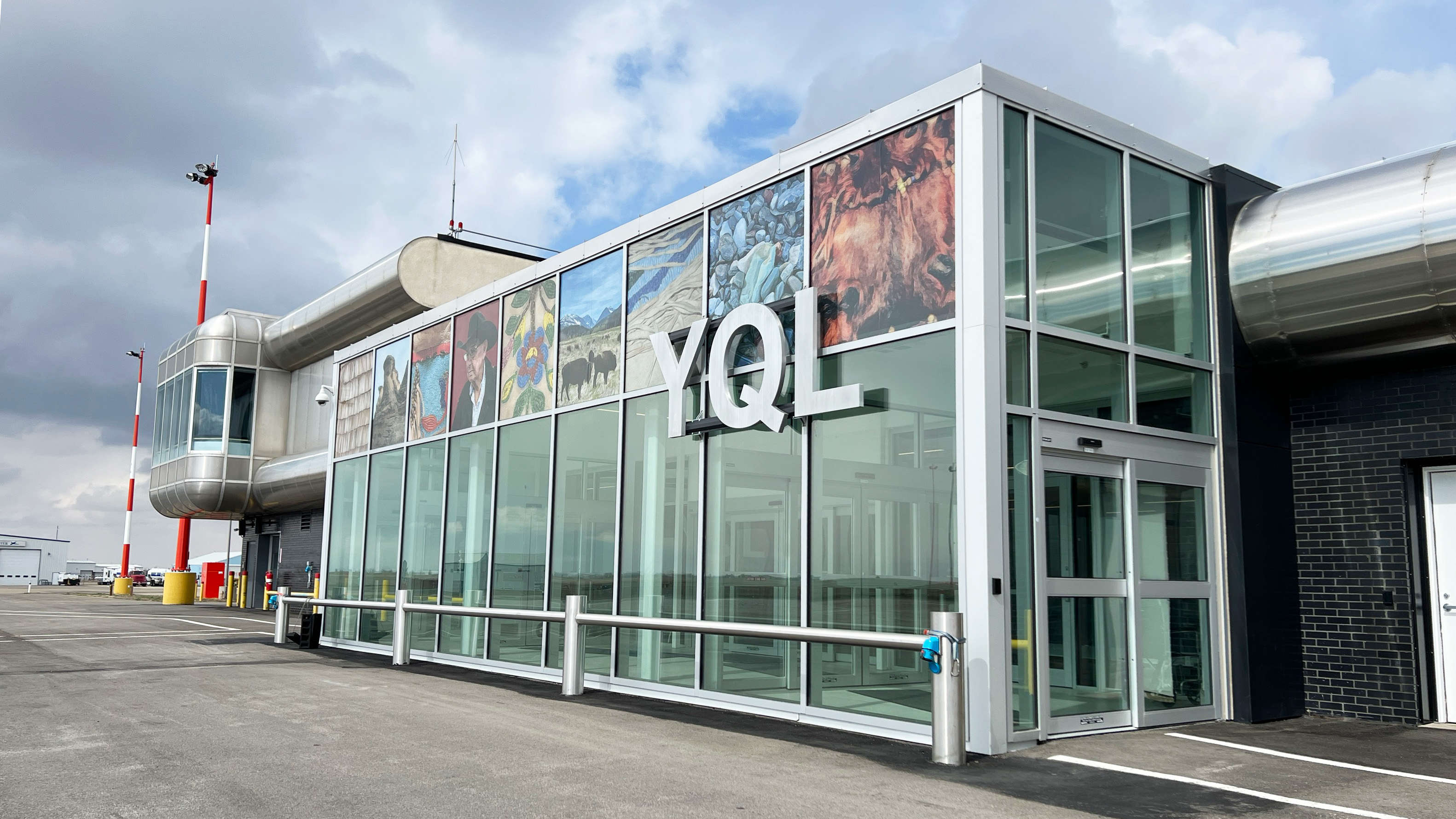 "We've invested significantly in our airport, leveraging grant funding, to get us to a place where we can accommodate increased passenger traffic and potential transborder/international flights," says Jason Elliott, Director of Corporate Services for the City of Lethbridge. "We are in a really good position to continue conversations with Flair and other carriers around future new route possibilities at the Lethbridge Airport."
Meanwhile, work will continue at the Lethbridge terminal to prepare the Airport for the opportunity to offer transborder flights.
Recent work includes:
expanded processing area for the Canadian Border Services Agency (CBSA)
new baggage drop-off and screening area
procurement of boarding ramp
procurement of tow tractor
"Flair remains committed to discussions with Lethbridge about future service," says Eric Tanner, Vice President of Revenue Management and Network Planning with Flair Airlines. "We look forward to tracking the Airport's continued improvement and, to one day providing affordable air service to Lethbridge."
The Lethbridge Airport has also been busy hosting a variety of activities and events including Le Barons Car Club drag races, school tours and Royal Canadian Air Force training and the Flying Legends of Victory Tour and the Lethbridge International Airshow July 29-30.
WestJet currently provides commercial airline service out of the Lethbridge Airport offering three flights/day to Calgary as well as connecting passengers to a wide range of domestic, transborder and international destinations.
"WestJet has been an excellent partner and we want to thank them for their continued commitment to Lethbridge," says Elliott. "They have been a steady presence at the Lethbridge Airport for the last five years, enduring the pandemic as well as several years of construction as we worked to make these important upgrades."
Of the money invested in the Airport, 93 per cent has been from grant dollars and the remaining 7 per cent was previously budgeted in the City's Capital Improvement Program.
All of these enhancements and events align with the City's plan to move the airport forward by increasing passenger traffic and revenue diversification through land development.
Contact Us
City Hall
910 4 Avenue South
Lethbridge, AB T1J 0P6
Phone: 311
or 403-320-3111 (if outside of Lethbridge)