Public Hearing - Bylaw 6394 - Railway Relocation Lands Area Redevelopment Plan Amendment
Public Notice - Public Hearing - Land Use Amendment
Notice Given: May 31, 2023
Event Date: July 11, 2023, 3:00 PM
Location: Council Chamber
Bylaw: 6394
An amendment to the Railway Relocation Lands Area Redevelopment Plan.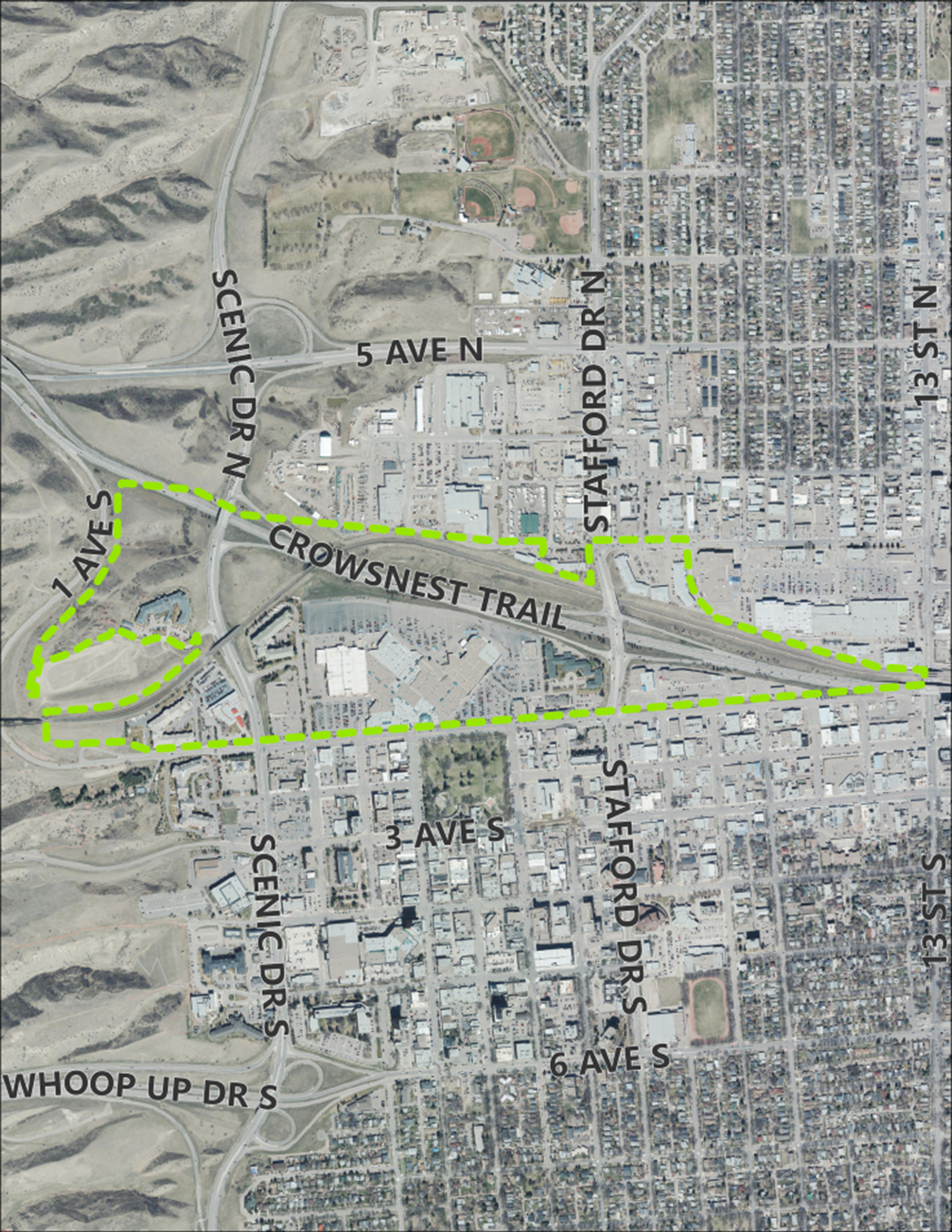 To remove the parcel at 802 2A Avenue North from the plan area.
The Plan would be amended to remove the parcel at 802 2A Ave N from the plan area in order to facilitate a proposed rezoning of the property to a new Direct Control land use district, which is proposed in a separate draft bylaw (6395). No other change would be made to the plan.
Anyone may submit a written submission or give a verbal presentation to a public hearing. Your comments must include your first and last name. Written comments must be received before 12:00 P.M. the Monday, 8-days before the public hearing is scheduled.
Written submission by Tuesday, July 4, 2023.
Verbal presentations on Tuesday, July 11, 2023
Contact Us
City Hall
910 4 Avenue South
Lethbridge, AB T1J 0P6
Phone: 311
or 403-320-3111 (if outside of Lethbridge)