Mayor Hyggen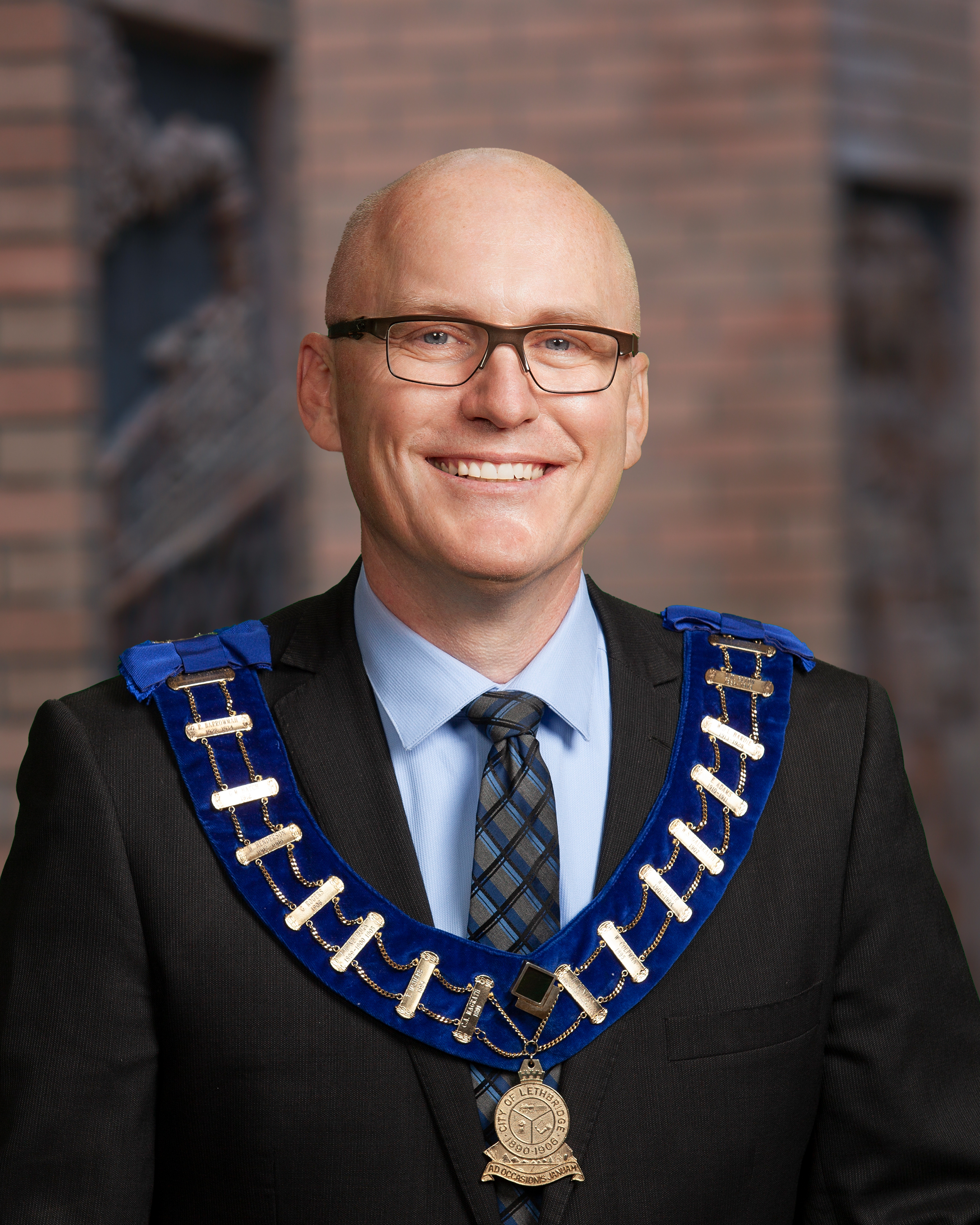 Blaine Hyggen was first elected to City Council in 2013 and was elected Mayor in 2021. He has owned and operated various businesses throughout the community for the past 28 years. He studied Business Law and Accounting at Lethbridge Community
 College. 
Some of Blaine's past and current volunteer experience includes: School Councils, Lethbridge Figure Skating Club, Lethbridge Volleyball Association, Lethbridge Oldtimers Sports Association and The Lethbridge Hurricanes Hockey Club, to name a few.
Blaine's family is his number one priority. His wife Jennifer is a Registered Nurse and they have two daughters: Jayden and Jelayna. Blaine enjoys attending local theatre and staying active by running, biking and playing hockey.
As a proud parent and successful business owner, Blaine loves Lethbridge and wants to see it remain the best city for families while ensuring it is a great place to do business.
The Mayor's Office coordinates meeting requests, special message requests and the Mayor's attendance at various events. Learn how to request a letter or meeting or invite the Mayor to an event.
Request a letter of support
Request a letter of support from the Mayor for a special cause in our community.
Request a congratulatory letter
Request a congratulatory letter from the Mayor for yourself, a family member or a friend.
Invite the Mayor to an Event
You can invite the Mayor or Members of Council to attend an event in our community.
Request a meeting with the Mayor
You can request an in-person, virtual, or phone meeting with the Mayor depending on their availability and the purpose of the meeting.
Monthly Mayor's Column
Each month, Mayor Hyggen pens a column for the Lethbridge Herald and the City of Lethbridge website. He will provide updates on City Council matters, notable positive issues in the city, as well as recognitions in our community.
Contact Us
City Hall
910 4 Avenue South
Lethbridge, AB T1J 0P6
Phone: 311
or 403-320-3111 (if outside of Lethbridge)