Chinook Lake Park is a beautiful community park located in the heart of Uplands. The park is nestled in a residential neighbourhood with great walking and street access from a variety of locations.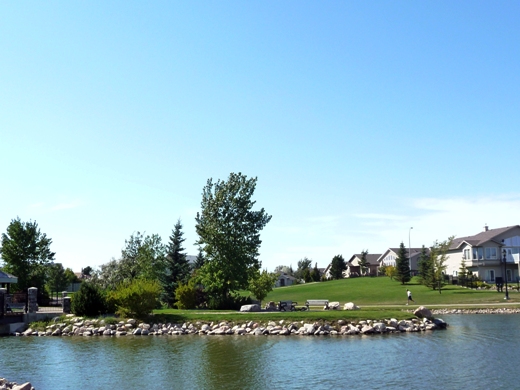 For those seeking some exercise or just out for a stroll the park boasts a lake with a walking/jogging trail surrounding it that's linked to the neighbourhood trail system.
Families will find a midsized playground with slides, swings and a climbing apparatus ideal for children. For those looking for a little bit of reflection and relaxation there is a beautiful bridge across the lake leading to a gazebo where one can sit and admire the view. Chinook Lake Park is a popular destination for almost anyone looking to get outside.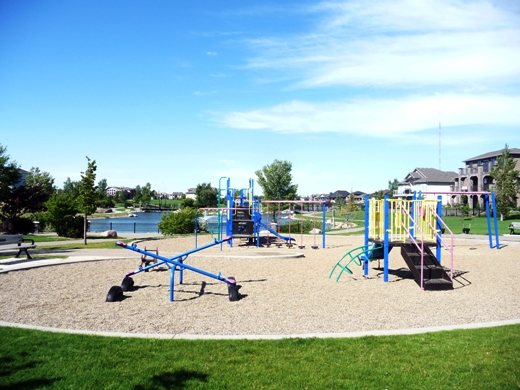 Please note that swimming and boating are not permitted on the pond.
Amenities
Location
265 Bluefox Blvd North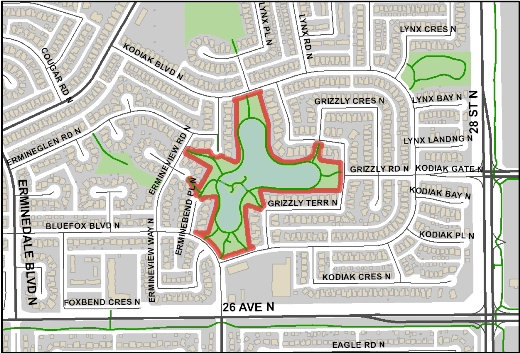 Other Nearby Parks
Contact Us
City Hall
910 4 Avenue South
Lethbridge, AB T1J 0P6
Phone: 311
or 403-320-3111 (if outside of Lethbridge)