St. Paul's School is located in a mature neighbourhood on the North side. This school field boasts a large playground area with swings, slides and climbing apparatus.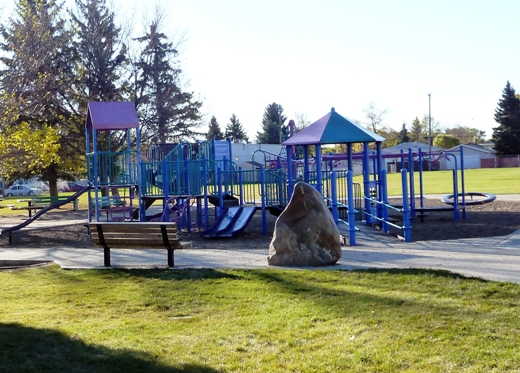 There are plenty of mature trees around the playground providing ample shade for children while they play as well as the parents taking advantage of the nearby seating.
The remainder of the school field is made up of open spaces with no formal sports fields making it perfect for all sorts of games.
Please note: dogs are not permitted on school or sports fields.
Click here for a printable version of the St. Paul's School Park features.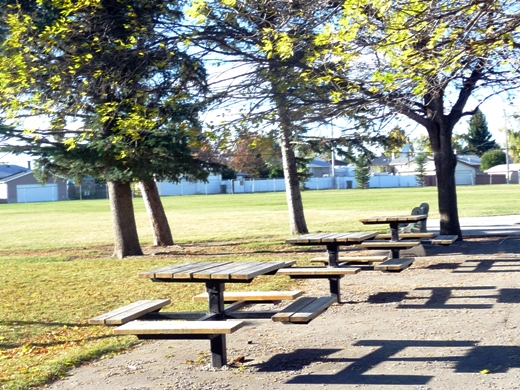 Amenities
Swings
Basketball
Open space
Picnic tables
Location
1212 - 12th Avenue North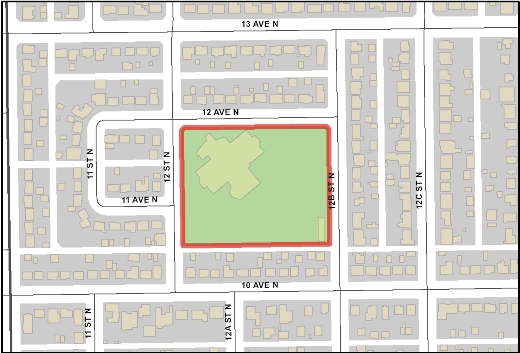 Other Nearby Parks
Contact Us
City Hall
910 4 Avenue South
Lethbridge, AB T1J 0P6
Phone: 311
or 403-320-3111 (if outside of Lethbridge)