Catholic Central, St. Francis and Ecole St. Mary's School Park
The Separate School Division combined the Catholic Central, St. Francis and École St. Mary's School fields into one large open space with two distinct playgrounds. The open space and playgrounds are busy during school hours but are not widely used outside of school. There is plenty of parking on the east side of the site giving parents a great view of their children playing. The open space features an adult size baseball diamond and a child size soccer pitch. Impromptu play on sports fields is permitted as long as the field isn't in use.
Scheduled play on all sports fields must be pre-booked through Recreation and Culture
.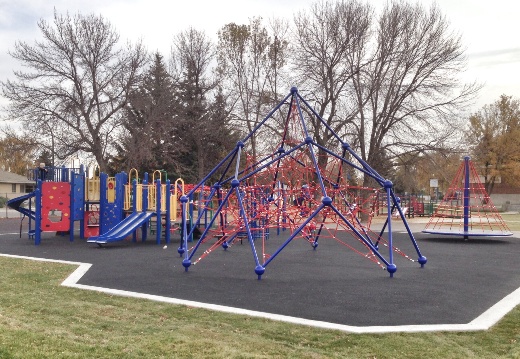 Please note: dogs are not permitted on school or sports fields.
Click here for a printable version of this park's features.

Amenities
Swings
Baseball
Basketball
Soccer
Open space
Location
405 - 18th Street South
Other Nearby Parks
Contact Us
City Hall
910 4 Avenue South
Lethbridge, AB T1J 0P6
Phone: 311
or 403-320-3111 (if outside of Lethbridge)