William Pearce Park, located in Riverstone, is an extremely unique neighbourhood park featuring a stocked pond and fishing deck. The park has a relaxed setting and combines the use of mature trees with open space. While not an overly large park, it is extremely well designed and incorporates many natural elements such as a canal that is integrated into the pond. There is a small playground located in this park featuring slides, swings, and a climbing apparatus.
The park celebrates William Pearce, who in 1876, along with Dominion Land Surveyors, commenced laying out the grid system that included townships, ranges, sections and road allowances. He is known as the father of irrigation for his work in developing the layout for irrigation in the prairies.
So if you are a nature, history or exercise enthusiast there is something in this park for you.
Click here for a printable version of the William Pearce Park features.
Click here to learn about the history of William Pearce Park.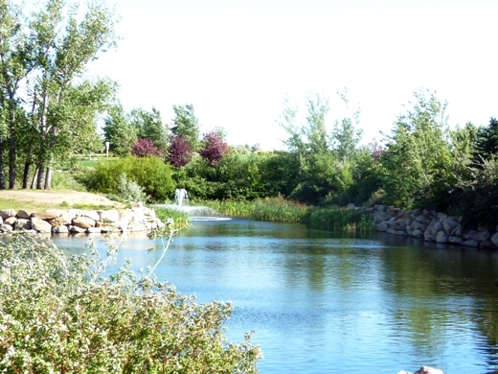 Amenities
Playground
Swings
Fishing
Open space
Location
92 Grand River Blvd West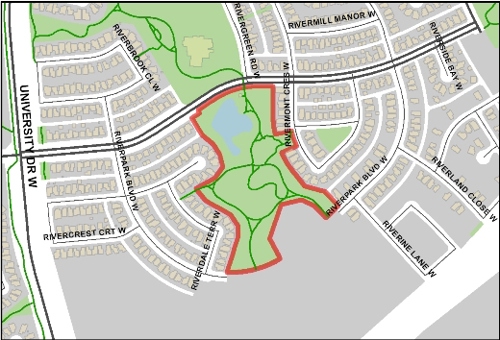 Other Nearby Parks
Contact Us
City Hall
910 4 Avenue South
Lethbridge, AB T1J 0P6
Phone: 311
or 403-320-3111 (if outside of Lethbridge)