This neighbourhood park features a small playground ideal for younger children and a nice seating area for parents. There are plenty of diverse trees and shrubs that make for great hiding spots for a game of hide and seek.
There is a fair amount of open space ideal for a pick up game of football, soccer or frisbee. There is parking on the street along the northeast corner of the park.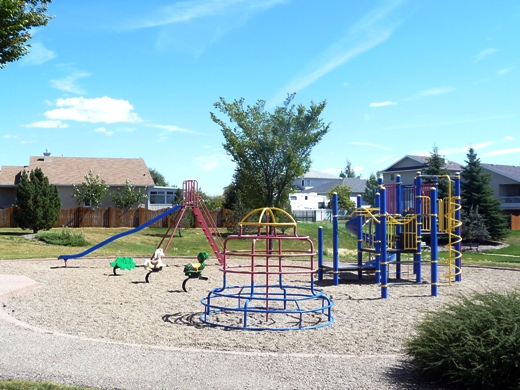 Click here for a printable version of the Cougar Park features.
Amenities
Location
84 Cougar Crescent North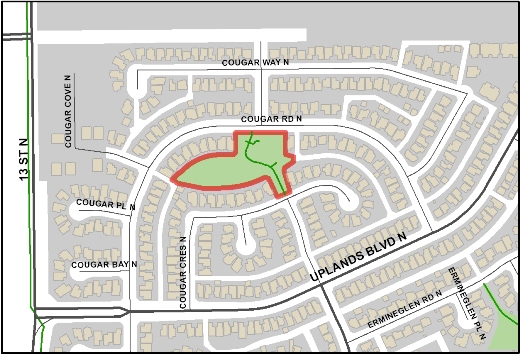 Other Nearby Parks
Contact Us
City Hall
910 4 Avenue South
Lethbridge, AB T1J 0P6
Phone: 311
or 403-320-3111 (if outside of Lethbridge)