Canyon Crest Park features an accessible playground, lake with fountain, waterfall and foot bridge, and great trails that meander through the park.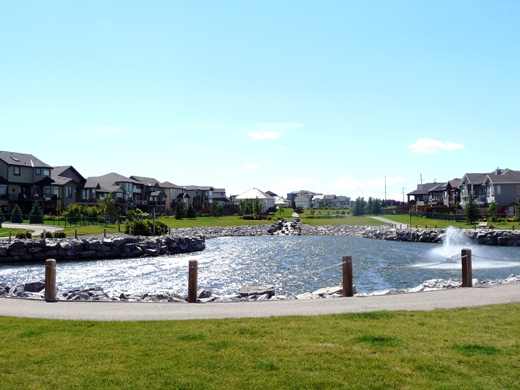 The accessible playground has climbing apparatus, swings and slides, and the ground is rubberized which allows wheelchairs, walkers, and other assistive devices. For history enthusiasts the park has features that celebrate the irrigation work done in the area in the late 1800s. There is also some open space on the west end of the park.
The adjacent coulees are home to local rattle snakes; however sightings are very rare due to the amount of activity in the area. If you do come across a snake don't worry as they won't bother you unless you bother them. However to be safe, all sightings are to be reported to 403 320 3064.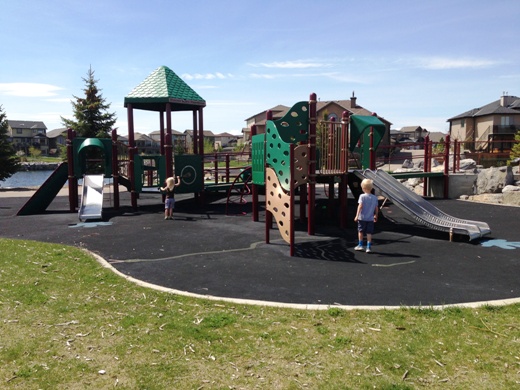 Amenities
Accessible playground
Swings
Location
1047 Canyon Crest Blvd West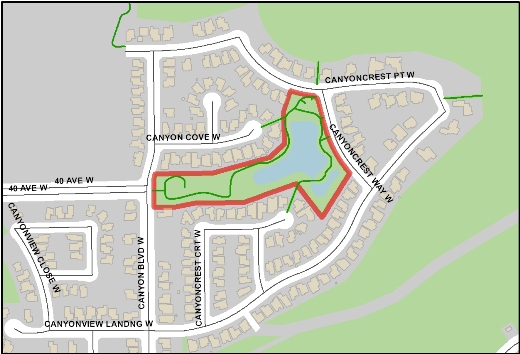 Other Nearby Parks
Contact Us
City Hall
910 4 Avenue South
Lethbridge, AB T1J 0P6
Phone: 311
or 403-320-3111 (if outside of Lethbridge)