Laval Park is a nice mature park located in the heart of a residential area. The park features a playground with swings, slides and climbing apparatus, an outdoor basketball hoop and a fair amount of open space.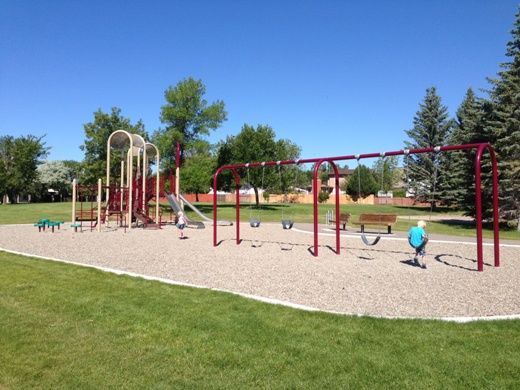 The combination of open space and treed areas lend to this parks ambience. There is a shale trail system throughout the park and is a great alternative to running on concrete.
Click here for a printable version of the Laval Park features.
Amenities
Swings
Basketball
Open space
Location
126 Laval Blvd West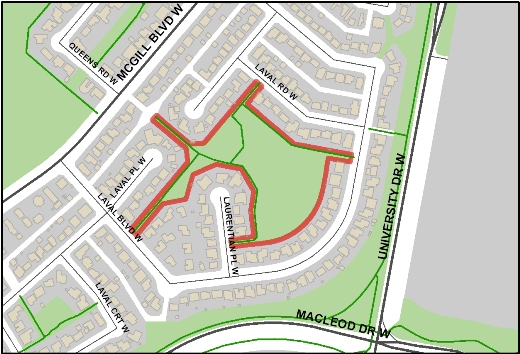 Other Nearby Parks
Contact Us
City Hall
910 4 Avenue South
Lethbridge, AB T1J 0P6
Phone: 311
or 403-320-3111 (if outside of Lethbridge)