Lafayette Park is a neighbourhood park with a combination of sun, shade and play opportunities. The park has some large mature trees which are home to a variety of birds making this an ideal spot for bird watchers. There is good community and public access to the park. The playground is lit allowing for daytime and evening outings.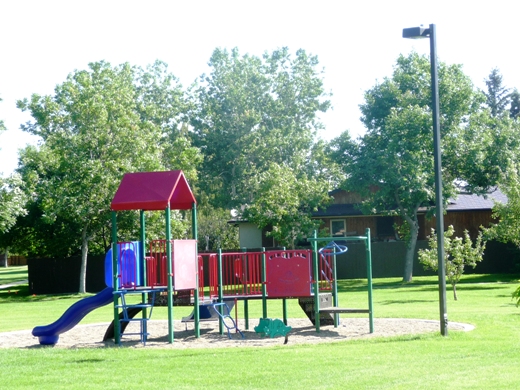 The open space in the park is large enough for impromptu sports activities and kids games.
Click here for a printable version of the Lafayette Park features.
Amenities
Location
10 Lafayette Blvd West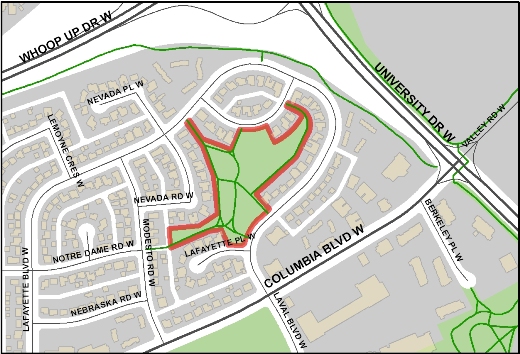 Other Nearby Parks
Contact Us
City Hall
910 4 Avenue South
Lethbridge, AB T1J 0P6
Phone: 311
or 403-320-3111 (if outside of Lethbridge)