Bull Trail Park North and South
Bull Trail Park is the site of the last great Indian Battle between the Cree and the Blackfoot Indian Tribes. The battle took place along the Oldman River and escalated up the coulees on the west side of the river. The Park features a trail system that covers the west side of the river from Heritage Heights to the University of Lethbridge.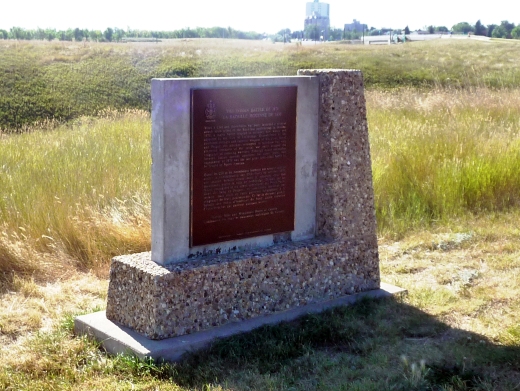 This trail is a popular route for runners and those commuting to the University. The trail is a combination of shale and pavement and in places can be rather steep so be prepared for a workout if you're planning on enjoying the entire trail.
Nature enthusiasts will have access to the west side of the river valley where you will see plenty of animal and plant life indigenous to the area as well as a small pond often used by waterfowl.
Click here for a printable version of the Bull Trial Park North and South features.
Click here to learn about the history of Bull Trail Park.
Amenities
Location
Access Points: University of Lethbridge Lower Level Parking Lot, Parking lot north of Whoop Up Drive on University Drive, Ridgewood and Heritage Subdivisions.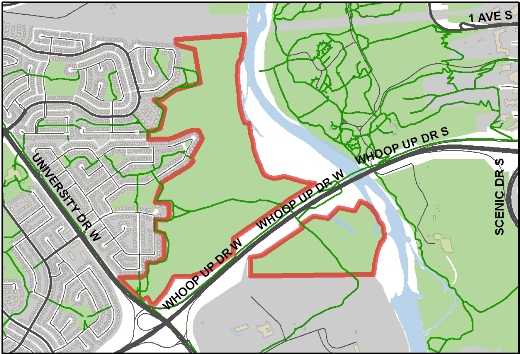 Other Nearby Parks
Contact Us
City Hall
910 4 Avenue South
Lethbridge, AB T1J 0P6
Phone: 311
or 403-320-3111 (if outside of Lethbridge)