Miners Landing is a gorgeous, quiet park located in the west side neighbourhood of Copperwood. On the southern edge of the development, this park is a place to catch your breath, watch the water birds that frequent the large storm pond and connect to other parts of the west side's pathway and park system.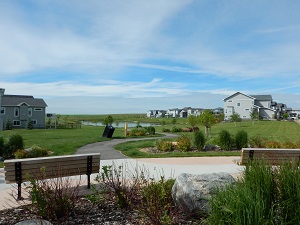 The park is largely made up of a good sized, naturalized storm pond where American coots, mallards, mergansers and muskrats can frequently be seen among the cattails and rushes. Be sure to stop in on your way to the playground, workout or evening stroll and have a peek of all the wonderful sights in this lovely park. Picnic tables and benches are located throughout the park.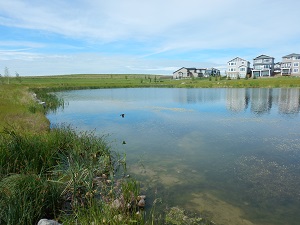 Please note that swimming and boating are not permitted in any storm pond.
Amenities
Location
16 Moonlight Blvd West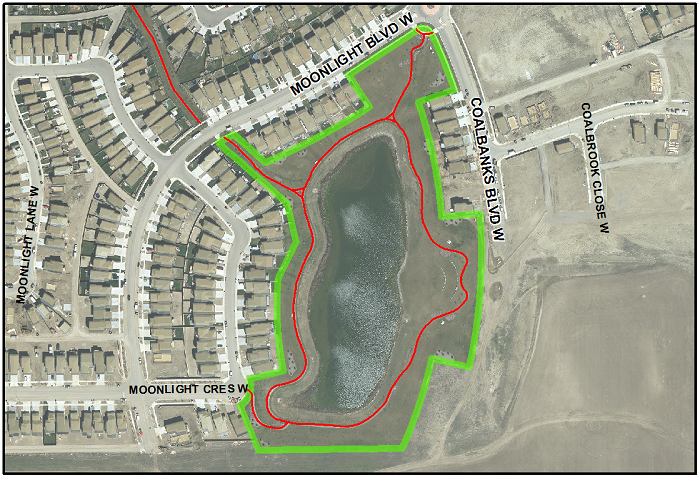 Other Nearby Parks
Contact Us
City Hall
910 4 Avenue South
Lethbridge, AB T1J 0P6
Phone: 311
or 403-320-3111 (if outside of Lethbridge)