The Elizabeth McKillop Park is a testament and celebration of the contributions of a number of women to the character and fabric of the City of Lethbridge. Plaques located in the park list the achievements of each of the women whose names adorn the street signs in this subdivision.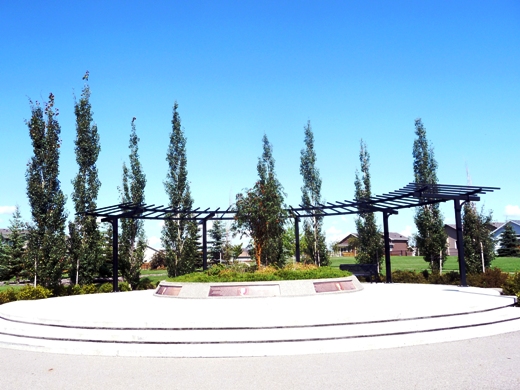 This park is an ideal location for those interested in the history of the City of Lethbridge, or those looking to stroll along the trail that meanders through the park or for a space for reflection and relaxation.
Come learn about the exploits of Mary Cameron, Alma Isabell Hodder, Victoria Houk, Jane Stafford, Jesse Ellen McLeary, Agnes Short, Haru Moriyama, Lillian Perry, Mary Elizabeth Reed, Anna M. Tilley, Margaret L. Sutherland, Grace Dainty, and Dorothy Gentleman.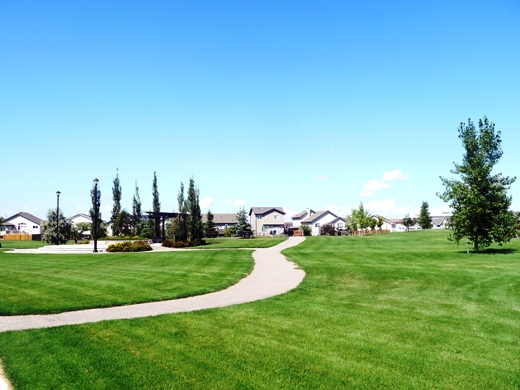 Amenities
Location
127 Mildred Dobbs Blvd North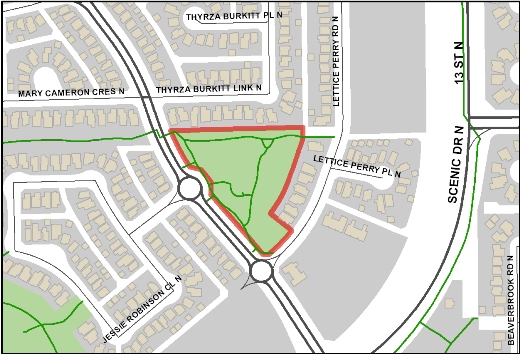 Other Nearby Parks
Contact Us
City Hall
910 4 Avenue South
Lethbridge, AB T1J 0P6
Phone: 311
or 403-320-3111 (if outside of Lethbridge)