McKillop Park is one of Lethbridge's most unique and hardest to find parks. It is hidden away in a residential neighbourhood in south Lethbridge. The only access points are through a narrow walkway to the north of the park or through a back alley.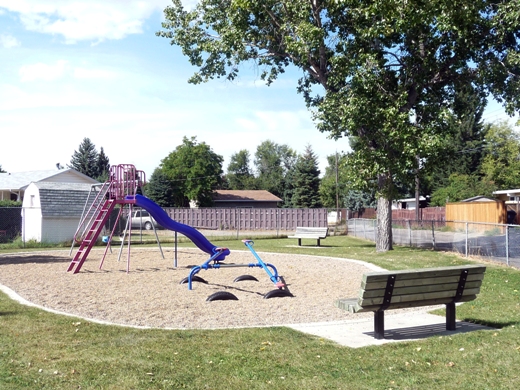 Although this park may be a challenge to get to it is an ideal spot for families with little ones just learning the joys of playgrounds. With its swings, slide and teeter totters this park is perfect for toddlers.
There is seating located around the playground for parents and just enough green space with shade provided by mature trees to lay out a picnic.
Click here for a printable version of the McKillop Park features.
Amenities
Location
2140 - 9B Avenue South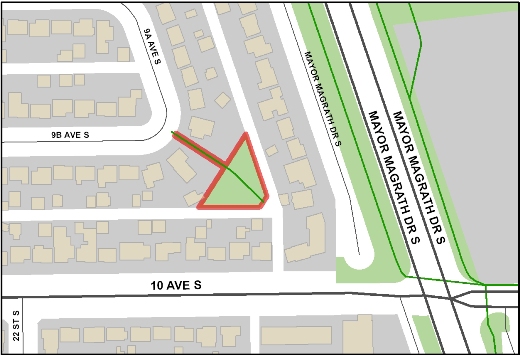 Other Nearby Parks
Contact Us
City Hall
910 4 Avenue South
Lethbridge, AB T1J 0P6
Phone: 311
or 403-320-3111 (if outside of Lethbridge)