Park Meadows Park is a lovely linear park that reaches from 23rd Street to 28th Street North.
There is a large open space in the center of the park with a small hill that is great for playing catch or sledding with the little ones. The park also boasts many mature trees, paved pathway connecting to the neighbourhoods north and south of the park and a small playground.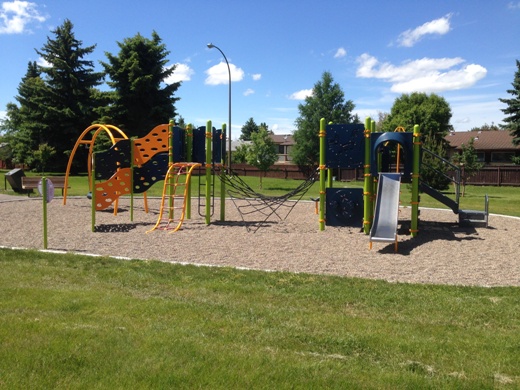 The playground features climbing ropes and walls, slides and a saucer swing. This is a great spot to spend an afternoon.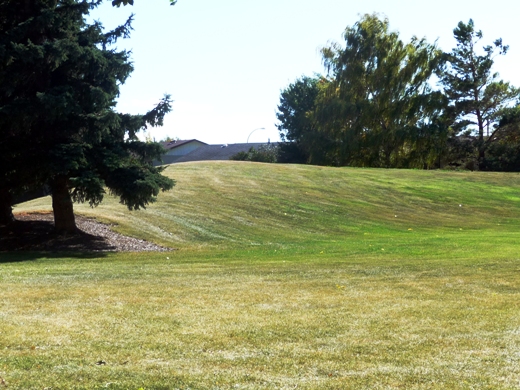 Amenities
Location
1599 - 23rd Street North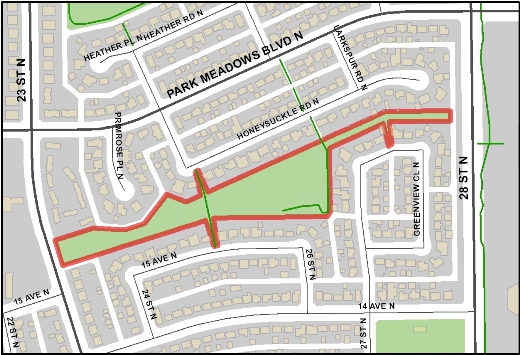 Other Nearby Parks
Contact Us
City Hall
910 4 Avenue South
Lethbridge, AB T1J 0P6
Phone: 311
or 403-320-3111 (if outside of Lethbridge)