Redwood Park is a beautiful, spacious neighbourhood park with mature trees, meandering pathways, soccer fields and a generous span of open areas ideal for year-round play and relaxation. This park and it's playground are the perfect place for children to run freely and burn off excess energy.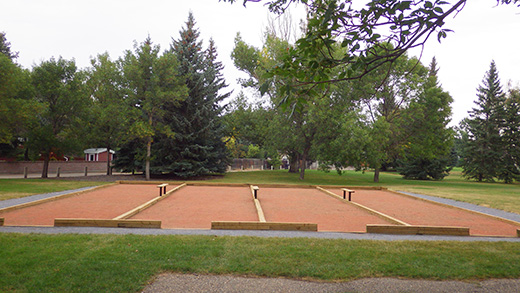 Impromptu play on sports fields is encouraged when the field isn't pre-booked. Scheduled play on all sports fields must be pre-booked through Recreation and Culture.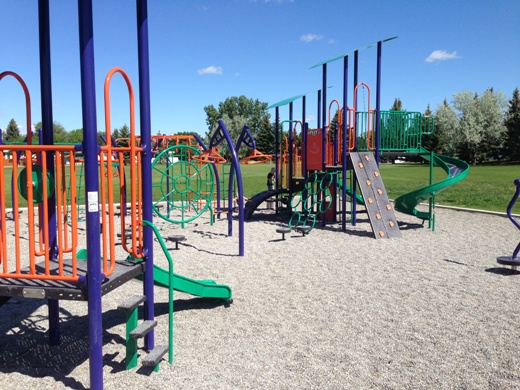 Redwood Park also features Horseshoe pits and Bocce ball courts for fun social games in a mature park setting. The large hill on the south side of the park is great for sledding in winter, and seeking adventures in the trees during the warmer weather.
Amenities
Swings
Soccer
Horseshoes
Bocce
Open space
Sledding
Location
3605 Spruce Drive South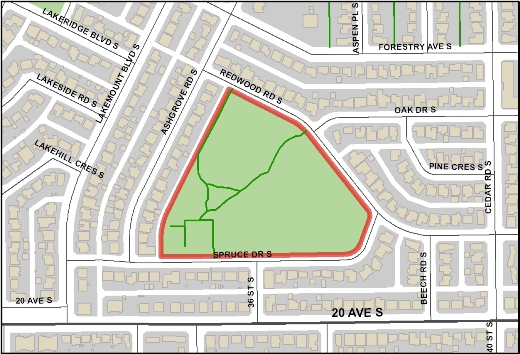 Other Nearby Parks
Contact Us
City Hall
910 4 Avenue South
Lethbridge, AB T1J 0P6
Phone: 311
or 403-320-3111 (if outside of Lethbridge)