Coulee Creek Park has a great trail system around the park ideal for walkers, joggers, parents with strollers, and young children. The pond, located at the heart of this park, has plenty of seating for those who would prefer to relax and watch the water fowl.
There is a small playground located at the west end of the park that features slides, swings and a climbing apparatus.
Coulee Creek Park is an ideal park system for the exercise enthusiast as the trail system links this park with two other parks both featuring ponds.
Please note swimming and boating are not permitted in the ponds.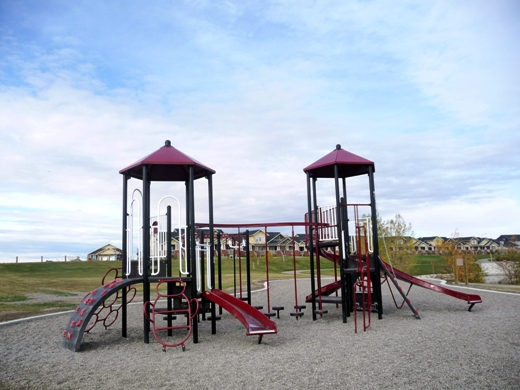 Click here for a printable version of the Coulee Creek Park features.
Amenities
Location
465 Coulee Creek Blvd South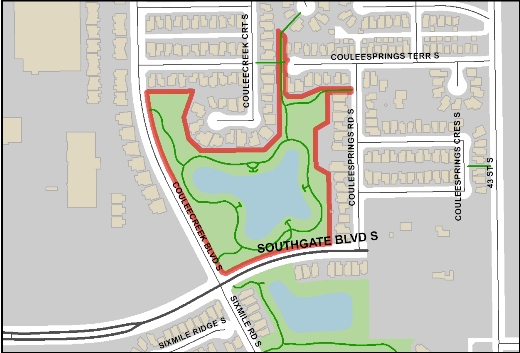 Other Nearby Parks
Contact Us
City Hall
910 4 Avenue South
Lethbridge, AB T1J 0P6
Phone: 311
or 403-320-3111 (if outside of Lethbridge)