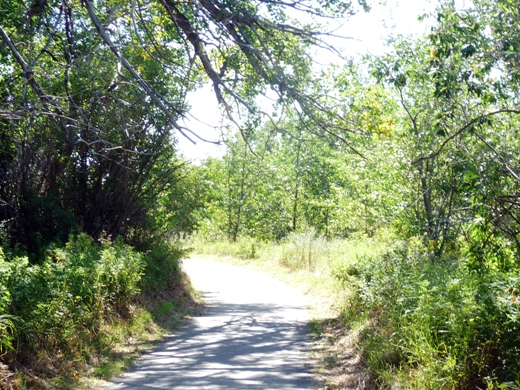 A 3.5 km trail system links this park to Indian Battle Park and the upper bank trails to the east. There is a boat launch in the area; however please exercise extreme caution as there is a weir with severe undertows. Boaters are required to portage around it and not swim near it. This location is one of the better fishing areas along the Oldman River. Check Provincial fishing regulations regarding fish and
seasons.
The trails are often busy with bikers, runners, hikers, roller bladers or those out for a leisurely stroll. Botterill Bottom Park is also the home of the new mountain bike park featuring jumps, moguls and trick stunt areas. This facility is a joint venture between the City of Lethbridge and the Lethbridge Area Cycle Association.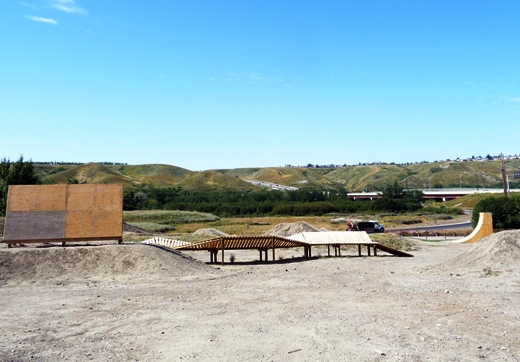 Click here to view a printable version of the Botterill Bottom Park features.
Click here to learn about the history of Botterill Bottom Park.
Amenities
Mountain bike park
Boat launch
Fishing
Location
River bottom - Access from Indian Battle Park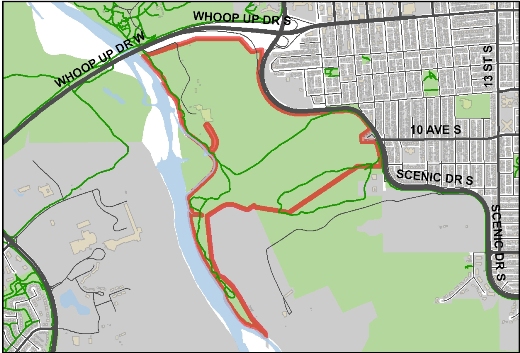 Other Nearby Parks