Edgewood Park East and West
This small open space and paved trail connects the Coachwood and Ridgewood neighbourhoods.
There is a small open space suitable for children to run and play. This park is used by those out for a walk through the neighbourhood or as a scenic route for regular exercise routines.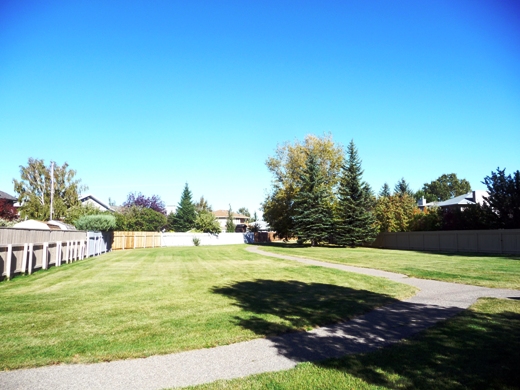 Trees in the park and in one spot in particular provide a beautiful canopy over the paved trail. This park is the ideal spot for those looking for a nice, quiet, relaxing walk. Sunny, bright and shaded - this walkway has it all.
Click here to view a printable version of the Edgewood Park features.
Amenities
Location
5 Sherwood Blvd West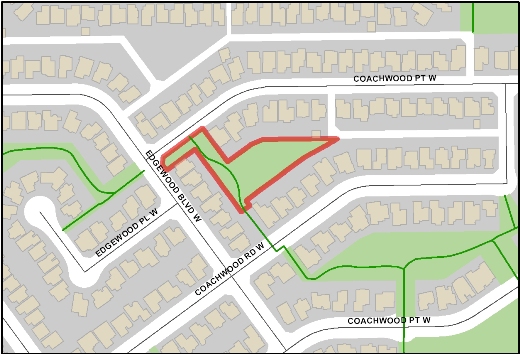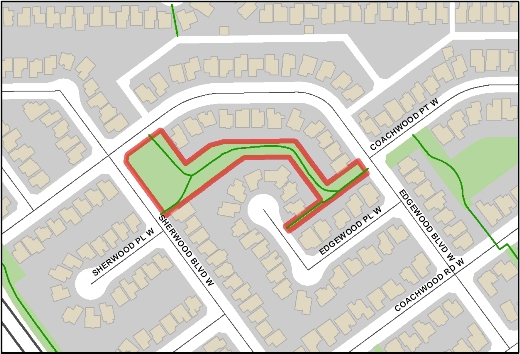 Other Nearby Parks
Contact Us
City Hall
910 4 Avenue South
Lethbridge, AB T1J 0P6
Phone: 311
or 403-320-3111 (if outside of Lethbridge)