Nicholas Sheran Park is the premier west side park featuring a man made lake, a great pathway system around the lake, large open spaces, disk golf, a large playground, fitness equipment, a large picnic shelter and an edible ​orchard.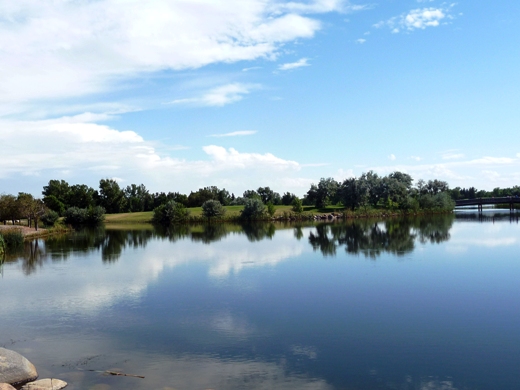 The lake has fishing for everything from Trout to Pike and White Fish. During the summer you will often see kayakers and boaters enjoying the lake. It is not uncommon to see ducks and other waterfowl while out enjoying this park. If you look closely you will also see other birds and mammals along the lake and hiding in the riprap along the shoreline.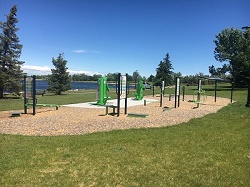 There is approximately 7 km of paved and shale trails throughout the park. The trails see heavy traffic including families with strollers, joggers, walkers, and cyclists. There is now fitness equipment installed in Nicholas Sheran, so you can get your exercise in and enjoy the great outdoors at the same time.
Nicholas Sheran Park is home to a full 18 hole Disc Golf course built on over 100 acres of the park. Alberta Disc Golf says "its an awesome course with some monster holes with a total length of 2693 meters from the blue tees, making this the longest Disc Golf course in Canada."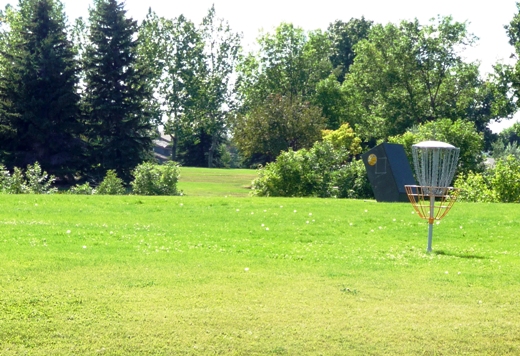 The train and coal mining themed playground features swings, slides and a large climbing apparatus.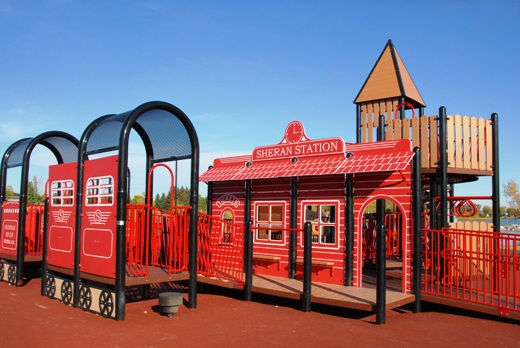 Click here to learn about the history of Nicholas Sheran Park.
Click here to book the Nicholas Sheran Picnic Shelter or other picnic sites in Lethbridge.
Amenities
Fitness Equipment
Disc golf
Picnic shelter
Boating
Fishing
Outdoor skating
Open space
Edible orchard
Public washroom
Location
245 McMaster Blvd West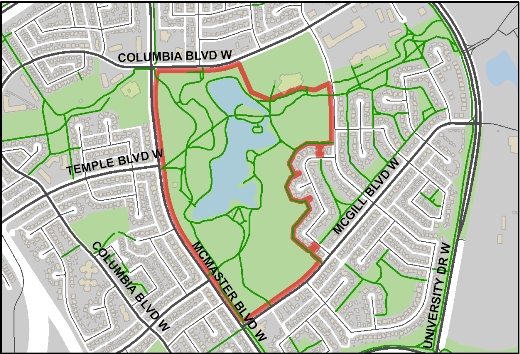 Other Nearby Parks
Contact Us
City Hall
910 4 Avenue South
Lethbridge, AB T1J 0P6
Phone: 311
or 403-320-3111 (if outside of Lethbridge)