Coalbanks School and Park
Coalbanks School is located in the rapidly growing West Lethbridge neighbourhood of Copperwood. This exciting new park boasts wide open skies and activities for everyone, from sports to gardening. Community Gardens located within the park are organized by the Copperwood Community Association.
Explore the paved pathways that wind through the school yard, and feature lush perennial plants and even edible vegetation to discover. Coalbanks School Park showcases unique design and offers a one of a kind experience within the city.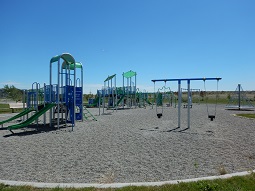 The grounds include a large playground with multiple play areas, an adult sized baseball diamond, soccer pitches, 6 basketball hoops and open space perfect for flying kites on windy days or a great game of touch football with friends. Scheduled play on all sports fields must be pre-booked through Recreation and Culture.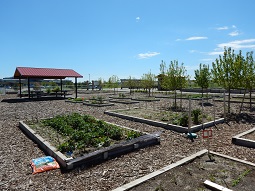 Please note: Dogs are not permitted on school or sports fields.
Click here for a printable version of Coalbanks School and Park features.
Amenities
Open Space
Baseball
Soccer
Basketball
Picnic Tables
Community Garden
Location
274 Coalbanks Blvd West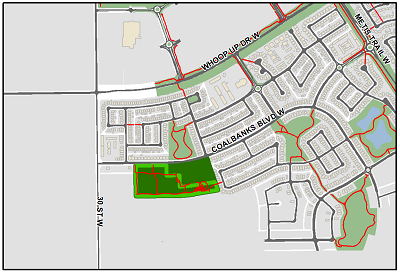 Other Nearby Parks
Contact Us
City Hall
910 4 Avenue South
Lethbridge, AB T1J 0P6
Phone: 311
or 403-320-3111 (if outside of Lethbridge)