St. Francis Park is a quaint little park surrounded by residential housing with three walkway accesses via St. George Road N, St. Francis Road N, and St. David Road N. Keep your eyes peeled or you might miss the entrances to the park.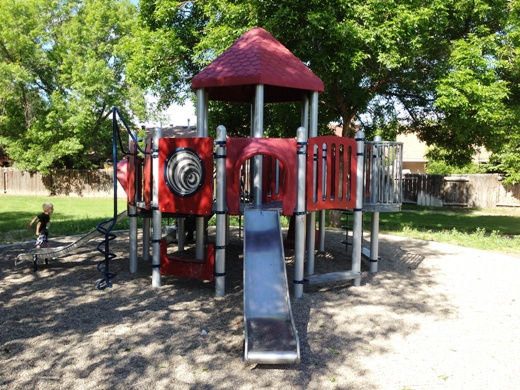 There is a pathway through the centre of the park that meanders around the trees and playground and would be fun for a little one to follow along or step off the trail and enjoy the open space.
The park and playground at St. Francis will take your little ones on an imaginative adventure with obstacles to climb, slides to escape on and many hideaways to explore.
This is a quiet park with lots of mature trees, making it perfect for a quiet afternoon of play for your little ones.
Click here for a printable version of the St. Francis Park features.
Amenities
Location
1028 St. David Road North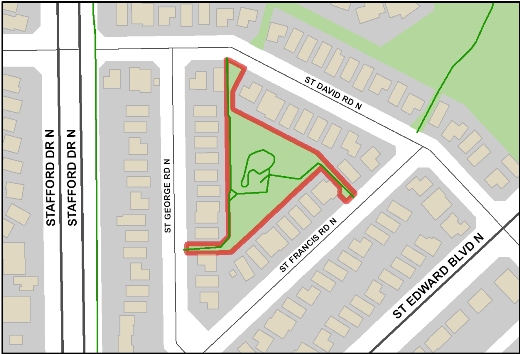 Other Nearby Parks
Contact Us
City Hall
910 4 Avenue South
Lethbridge, AB T1J 0P6
Phone: 311
or 403-320-3111 (if outside of Lethbridge)