Mature trees throughout the space provide a multitude of shady areas to relax and escape the summer heat. The recently updated playground features slides, climbing structures, monkey bars and swings.

Paved pathways connect Bluefox Park to neighbourhood sidewalks with several entrances as well as the southern edge along Bluefox Blvd.N. This park is within walking distance for most of the neighbourhood and would be a great afternoon outing for families.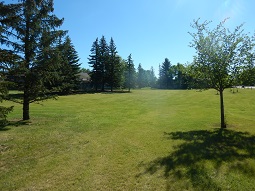 Click here for a printable version of the Bluefox Park features.
Amenities
Location
95 Bluefox Blvd North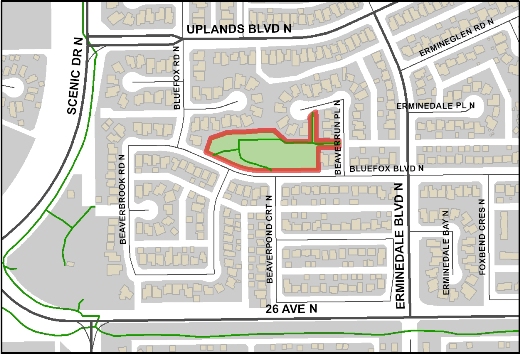 Other Nearby Parks