Elma Groves Park is a new park located in Legacy Ridge that features a colourful playground, open spaces, and a small pond.
The playground features swings, slides, and climbing apparatus, as well as seating for parents. There is ample open space in this park for little ones to run or for the not so little ones to toss a ball around.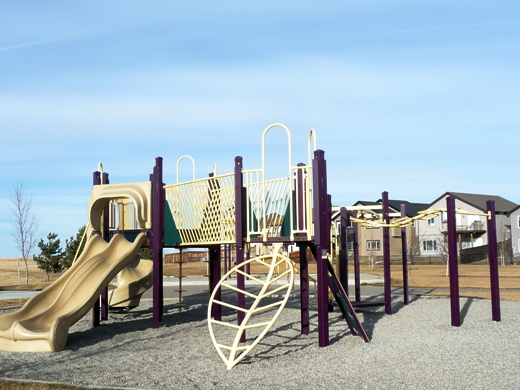 The south and west ends of the park border on natural prairie and there are natural plant and wildlife in the area. A trail circles the perimeter of the park making it a great spot for the exercise and nature enthusiasts alike.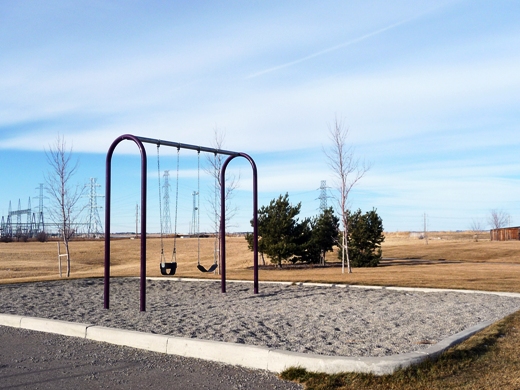 Location
143 Jessie Robinson Close North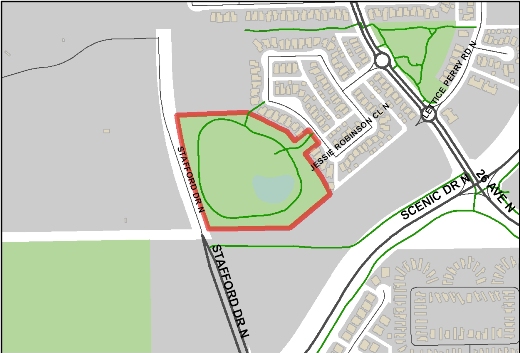 Other Nearby Parks
Contact Us
City Hall
910 4 Avenue South
Lethbridge, AB T1J 0P6
Phone: 311
or 403-320-3111 (if outside of Lethbridge)